Accounts
The Accounts view provides a summary of all the accounts. It is similar to the Institutions view, except accounts are grouped under the Asset and Liability asset categories. Typical asset accounts include bank accounts, cash, and investments, while typical liability accounts include credit cards and loans.
There are actually two other account categories: Income and Expense. Categories are a way to organize your transaction; they are grouped under either the Income or Expense account category and are treated internally by KMyMoney as accounts. They are described in more detail in the chapter on Categories. The Income and Expense account categories are always displayed in the Categories view, but it is possible to configure KMyMoney to also display them on the Accounts view.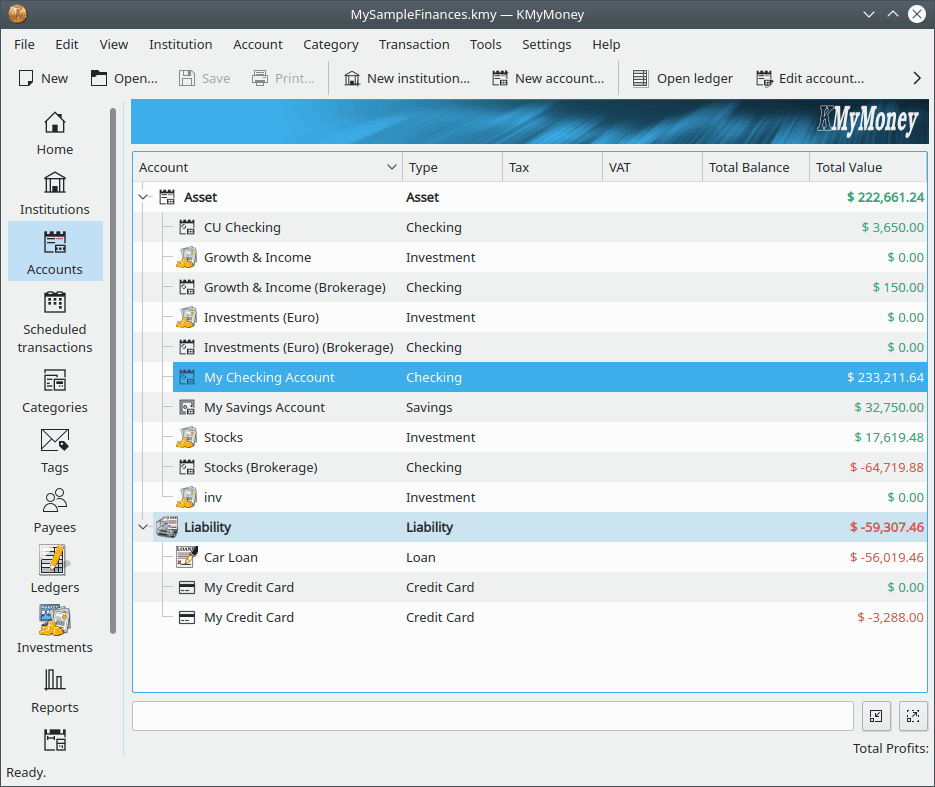 Similar to the Institutions view, the Accounts view displays several columns with descriptive and summary information about each account. The rest of this chapter will focus on Asset and Liability account functionality. Income and Expense accounts, i.e., Categories, are described in the chapter on Categories.