Using
KuickShow
Using KuickShow is very simple. The file browser lists files, which you can select with a left mouse button click or the Return key.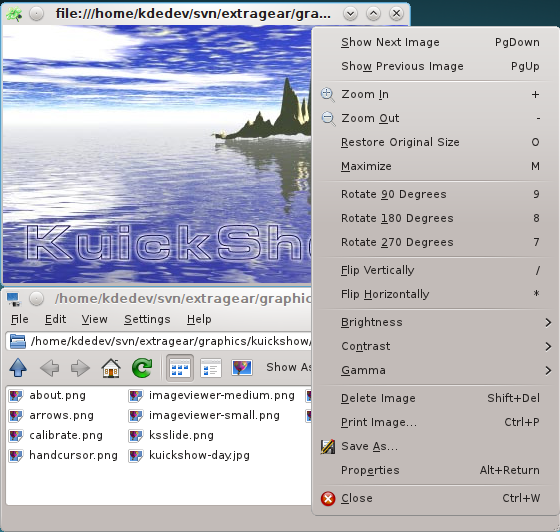 The options dialog makes available more possibilities:
Images can be automatically shrunk to fit onto the screen, if they are larger.

You can configure whether images should show up in their own window, or always use the same window.

You can set the delay time for a slide show.

You can tell the browser which file types to show.

You can tweak the speed/quality ratio
If you are looking for a certain file, just enter the first few characters of its filename in the browser. A small edit window will pop up in the bottom right corner. When a matching file is found, it is highlighted. You can leave the edit window by pressing Return or Esc.