Recording a movie with
Marble
To record a movie with Marble, use this function for recording.
Begin recording from the Edit → Record Movie (Ctrl+Shift+R) menu item to open the Record Movie dialog. You will see a dialog like this: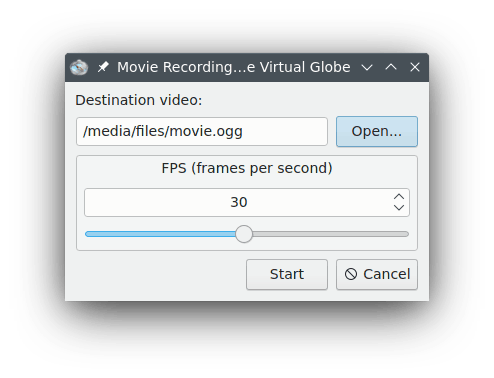 Press the Open... button to choose the name and destination folder of the movie. Also you can change the frames per second (FPS) of the movie between 1 and 60.
When all is set, you can start recording. To start, press the Start button. Once this is done you can zoom and pan around and Marble will capture a video of your journey across the globe.
To stop recording of the movie and save it, select the Edit → Stop Recording menu item.