Navigation Configuration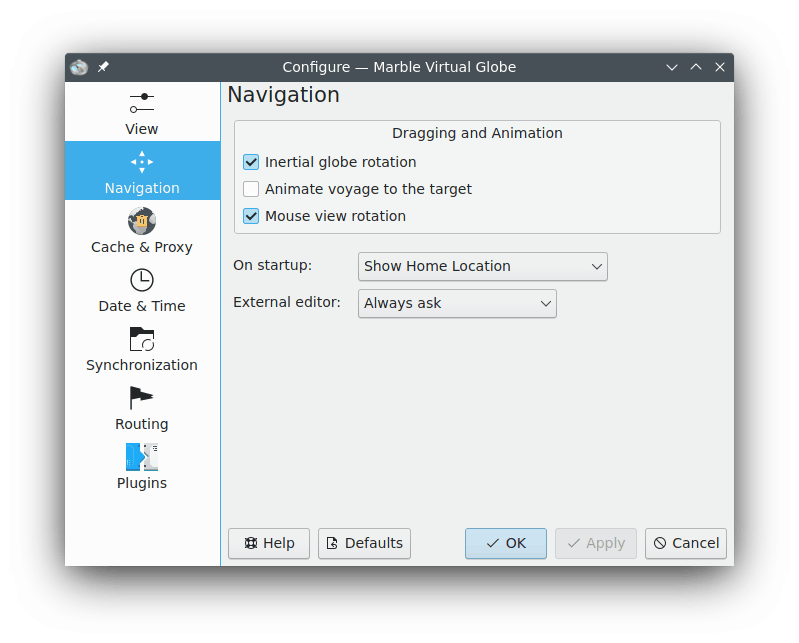 Inertial globe rotation

By default Marble will use kinetic spinning while dragging the map. You can turn this behavior off using this check box.

Animate voyage to the target

When searching for a location Marble can either move instantly to the new location or it can show a travel animation from the previous place to the new place.

Mouse view rotation

The map and mouse movement is aligned while panning.

On Startup:

By default Marble will display the home location immediately after the application has started. As an alternative it can also show the last position that was active when the user left the application.

External editor:

Here, you can define the default editor for the maps or choose Always ask if Marble should ask you to choose before starting the external editor.