User Guide
Welcome to Kamoso!
Kamoso is a great program to use your webcam to take pictures or make videos. This guide will help you to use Kamoso once you have installed it.
On launching Kamoso, it displays this window with buttons at the bottom: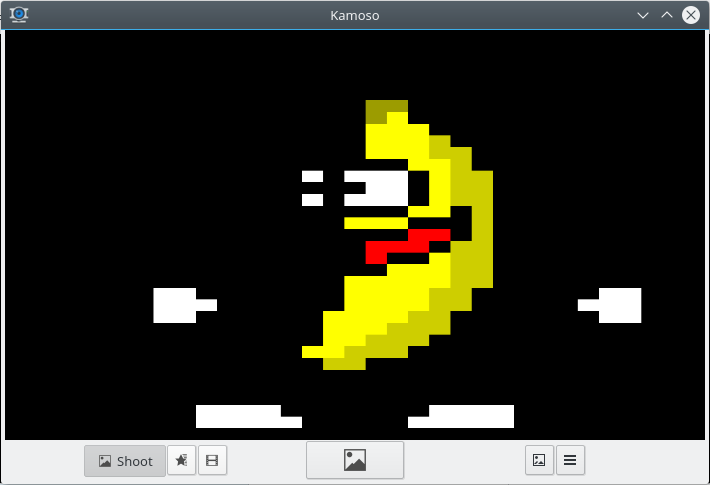 Switch to mode to take one picture

Switch to mode and take continuously pictures until you stop by clicking the middle button again

Switch to mode to record a video

Start or stop taking pictures or recording a video


Pictures and videos are numbered consecutively and saved automatically in the Captures directory defined in the settings.