Generating Reports
Tellico can generate various reports about your current collection. The Report Dialog checks for all XSLT templates in the installation path and in $KDEHOME/share/apps/tellico/report-templates/. So you can create new ones, and they are automatically found and included as options in the Report Dialog. Some complex reports may take a while to generate for large collections.
The templates that are installed with Tellico include a list of titles only, the default column view, a group view, a summary of all of the groups and the most popular values in those groups, a loan report, and a large report with cover images. Select the desired template and click the Generate button. Any report may also be printed or saved to an HTML file.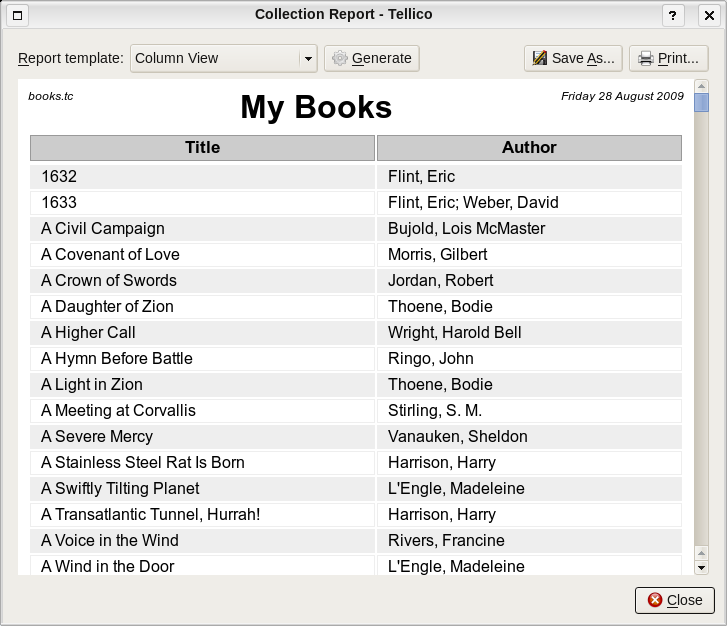 The entries included in the report will be limited to the ones in the Column View so if you've got an active filter, the Report Dialog will use it.