Game Rules, Strategies and Tips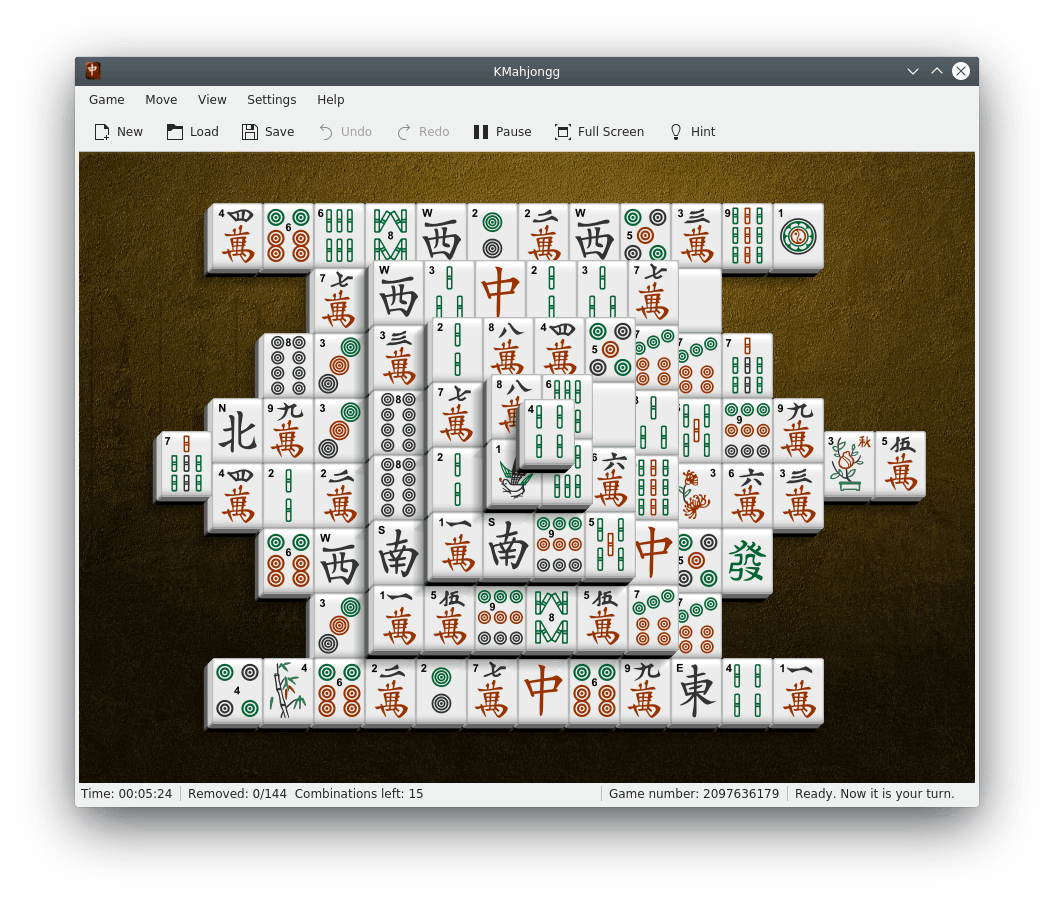 A quick explanation of the parts of the game screen.
Game Screen

The Game screen is in the center of the screen and is the largest section of the window. The background is populated with the game tiles.

Statusbar

The status bar is located at the bottom of the screen, and contains four panes. The first pane displays the game timer, which keeps track of the elapsed time from the start of the game until the game is finished. The second pane lists the removed/total tiles and the number of matching tiles that have free sides. The third pane gives the sequence number of the game you are playing and the last pane lets the player know when the game is ready.