Menubar and Toolbars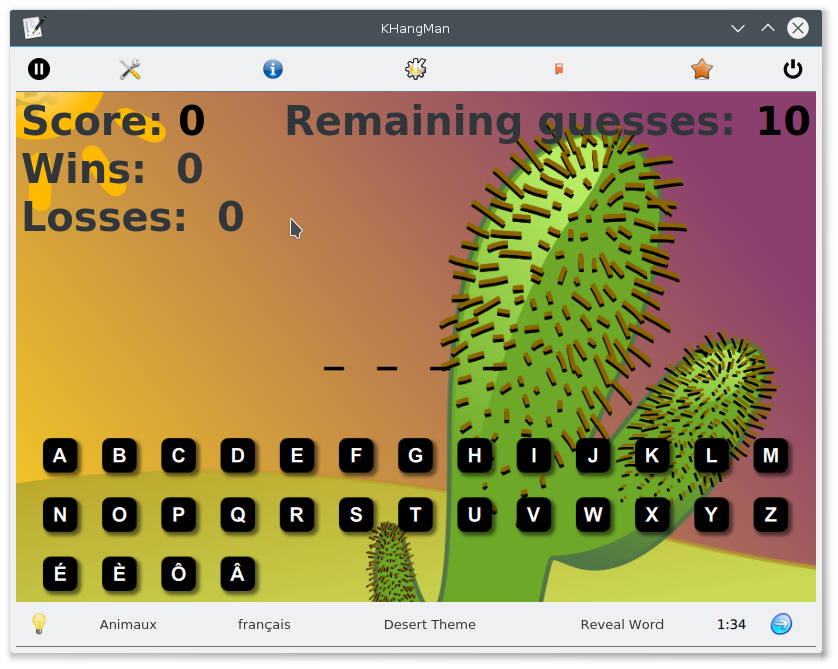 Here you have KHangMan with the Desert theme, French language and category "Animaux". The special characters for French are shown here.
The game has the main toolbar at the top of the window:

or

Start or stop a game
A button to change the theme

Open the settings dialog

About

KHangMan

About

KDE

View the

KHangMan

handbook
Download new language files from the Internet

Quit

KHangMan
The bottom toolbar is displayed only when playing a game, if you pause the game this toolbar is hidden:

Display a hint about the word to guess
A button to change the category
Language selection
A button for reveal the word to guess

Load the next word and start a new game
All words are nouns. No verbs, no adjectives. The chosen category is then displayed on the bottom toolbar.
Only letters are allowed to be typed in the text box.