Import / Export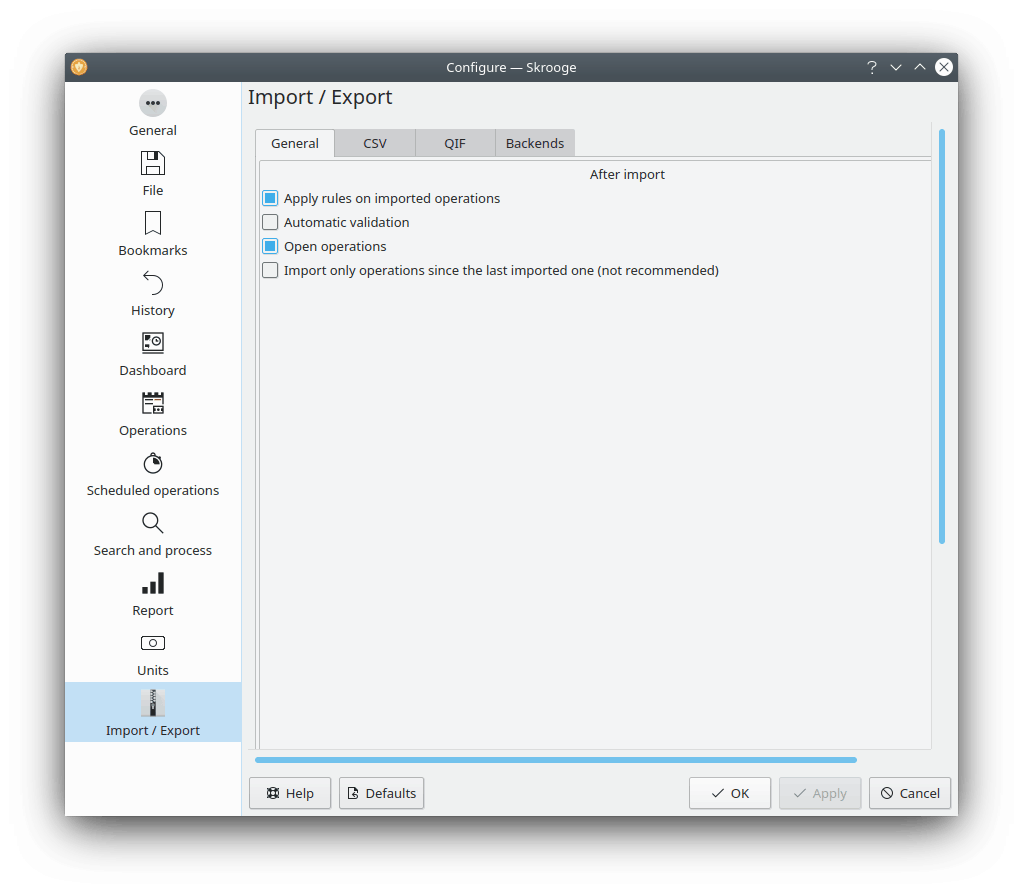 The general import settings.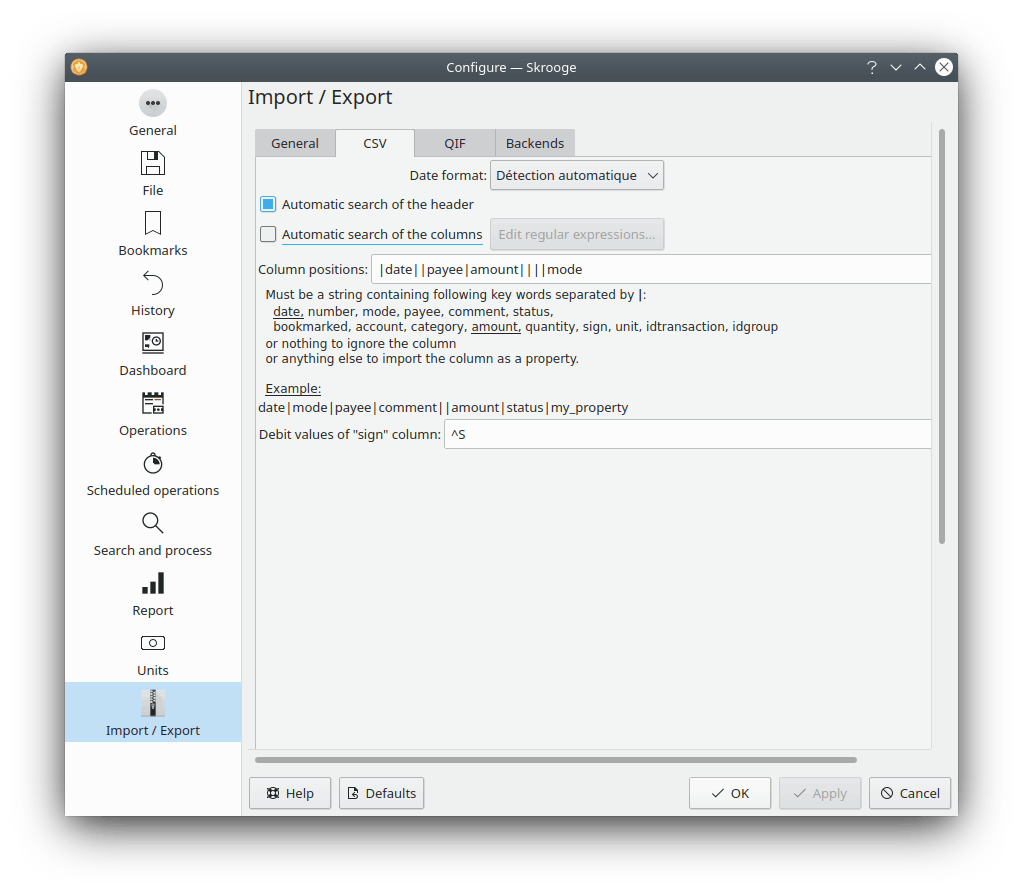 If you use the CSV import, you will have to modify these settings to help Skrooge to identify the columns.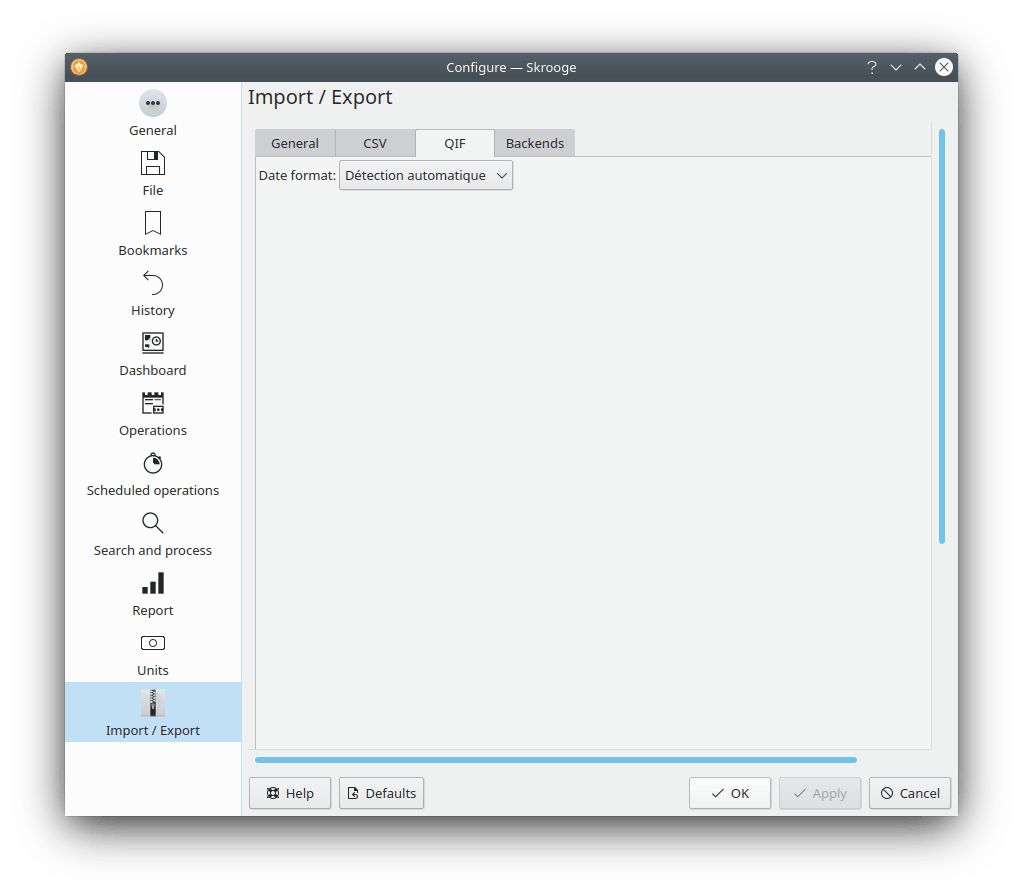 In some specific cases, you could have to force the date format for QIF files. Most of the time, Skrooge is able to find it automatically.
You can activate the import backends from the list here.