Synchronization Configuration
Marble can upload route and bookmark data to ownCloud server and synchronize them between Marble instances installed on different devices.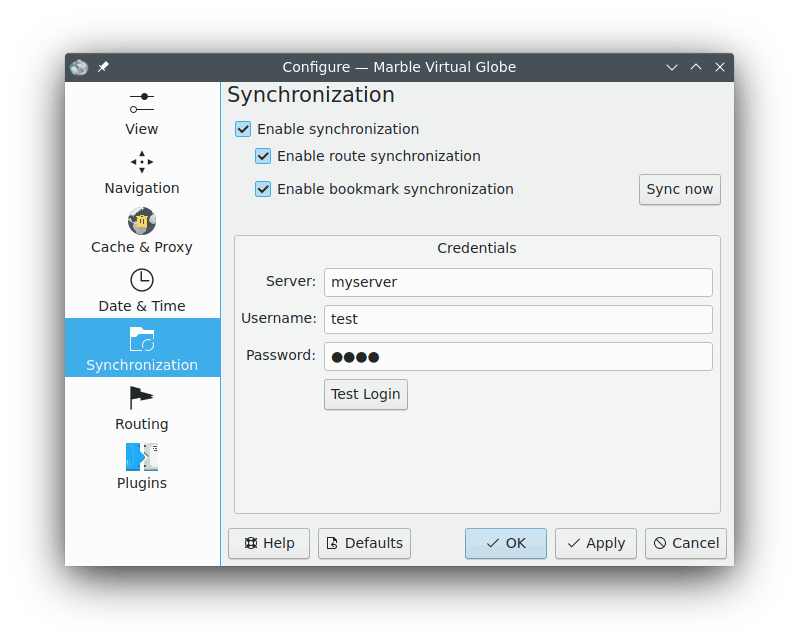 Enable synchronization

The synchronization can be enabled or disabled using this item. When the synchronization is enabled you can choose whether to synchronize route and bookmark data using the corresponding check boxes or press the Sync now button to initiate synchronization immediately.

Credentials

Here, you can enter your ownClowd credentials. More information on ownClowd configuration can be found on the ownClowd official website.