Arena
To select the Arena you want to play, go to the Arena section. The Arena is loaded by clicking on  OK or Apply. The current game will be ended and a new one started. You can click on the  Defaults button to restore the default Arena.
If you have self-made Clanbomber arenas, you can copy them to ~/.clanbomber/maps, where Granatier will look for them. The default Clanbomber arenas are already shipped with Granatier.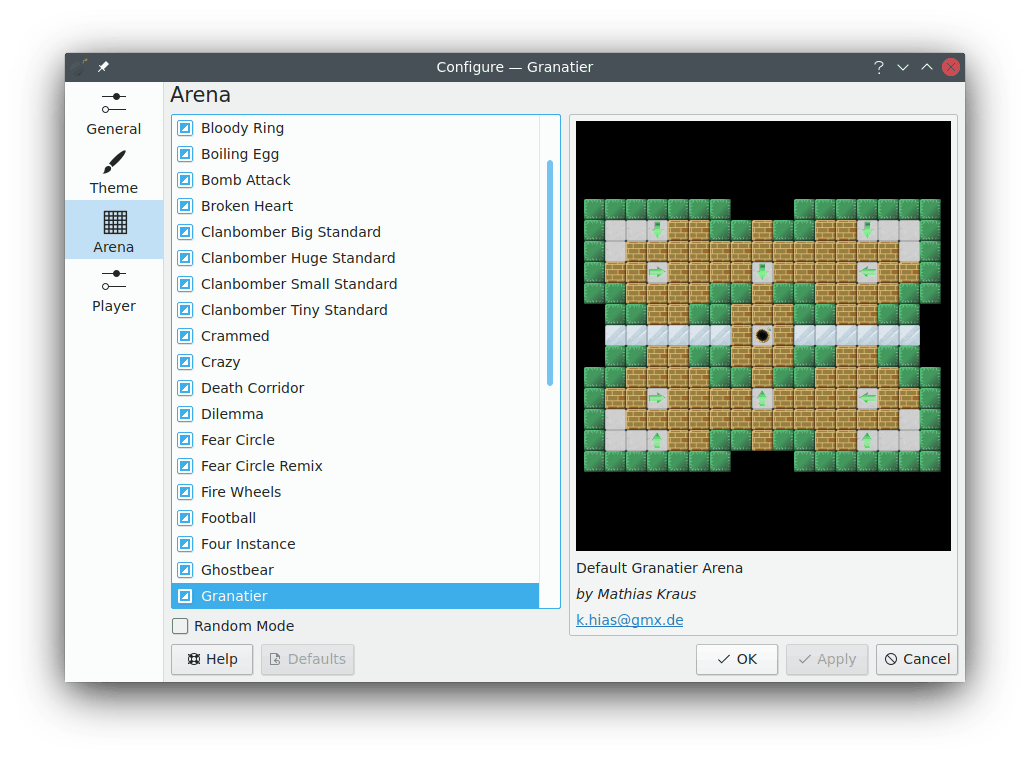 If you select Random Mode, a random arena will be used for each new round. If there are arenas you don't want to play, you can uncheck them.