Configuring
Kalzium
Kalzium has many configuration options, which you can access by opening the configuration dialog by selecting Settings → Configure Kalzium... from the menu.
---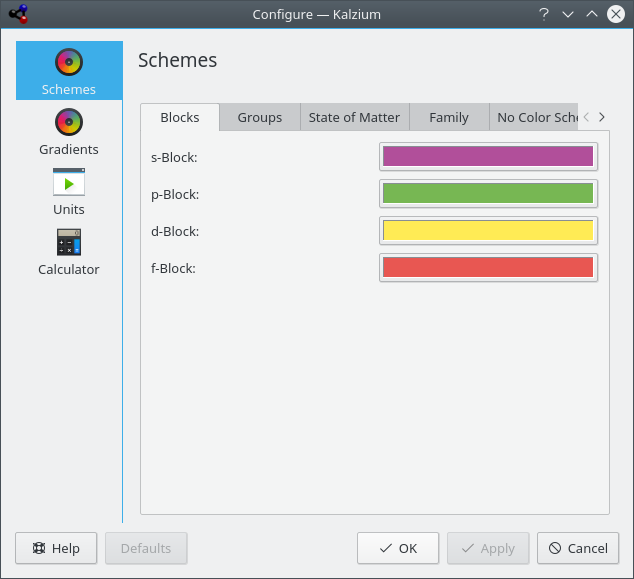 ---
In the Schemes tab, you can change the different colors for each scheme.
---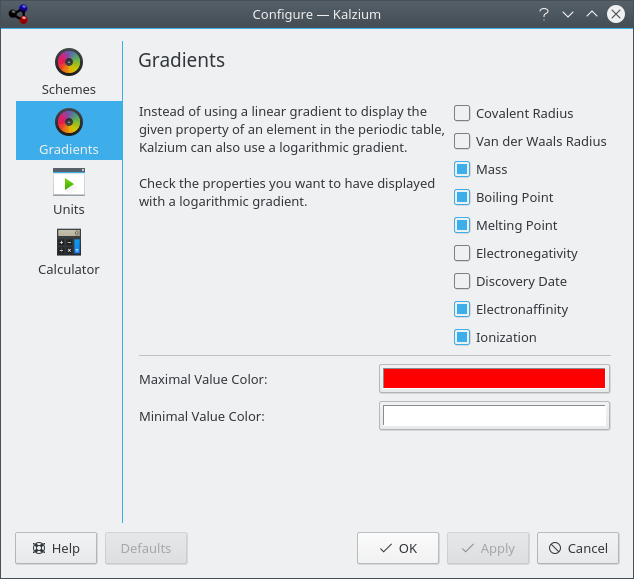 ---
Instead of using a linear gradient to display the given property of an element in the periodic table, Kalzium can also use a logarithmic gradient.
In the Gradients tab, you can check the properties you want to have displayed with a logarithmic gradient.
You can also choose Maximal Value Color and Minimal Value Color for the gradient.
---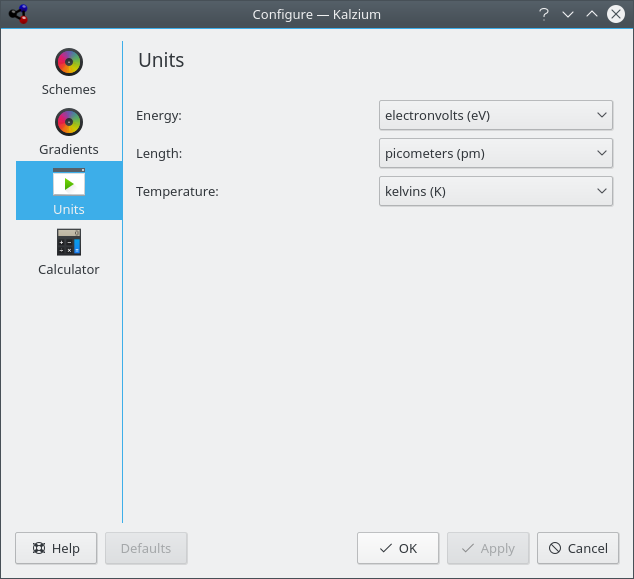 ---
In the Units tab, you can choose the units for temperature and energy. You can select if you prefer kJ/mol by default or you can choose eV. The Temperature is in Kelvin by default but you can change to degrees Celsius or degrees Fahrenheit.
---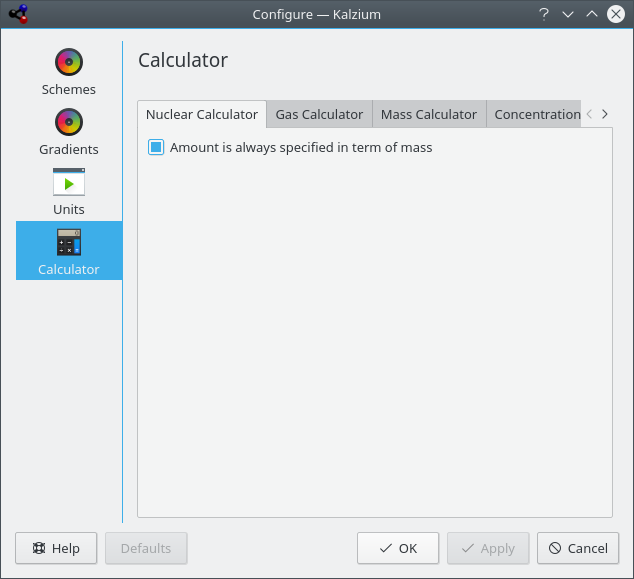 ---
Using the Calculator page, you can configure Kalzium calculators.